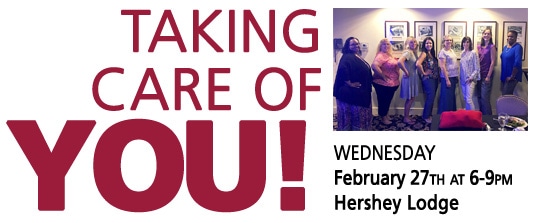 Presented by Anna Maria Bell from the Hemophilia Federation of America. "Taking Care of YOU!" discusses the impact of stress and introduces various stress-coping mechanisms.
All women in the Eastern PA area are welcome to attend. There is no charge for this program. Spaces will be filled on a first-come, first-served basis.
Dinner will be provided.
Please RSVP by February 22nd to
Lindsay Frei, External Relations Manager lindsayf@hemophiliasupport.org
(484) 445-4282