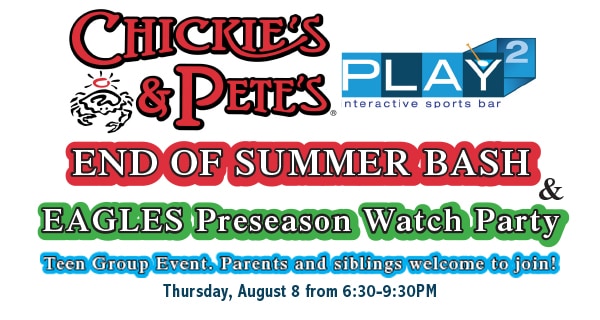 Registration is free of charge and will be available on a first-come, first-served basis.
Registration includes unlimited game access and dinner. World famous crabfries. Caesar Salad. Chickie's Cutlets. Philly Cheesesteaks. Traditional Pete-zza.
Parents and siblings welcome to join!
Please RSVP by Thursday, August 1, 2019
To register, contact Kat Kocsi by email (katk@hemophiliasupport.org) or by phone (484-445-4282).
Sponsored By