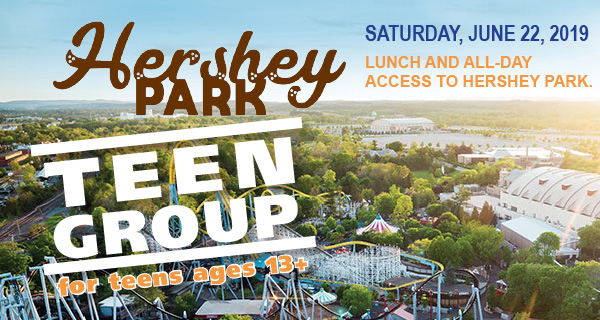 FILLED
For teens ages 13+ with either hemophilia, VWD or other clotting factor deficiencies. Tickets are free of charge and are available on a first-come, first-served basis. Teens may bring one caregiver.
12:00 PM
Registration includes lunch and all day access to Hershey Park.
To register, contact Kat Kocsi by email: katk@hemophiliasupport.org or 484-445-4282.
Designed by teens. Led by teens. For teens.
Sponsored by