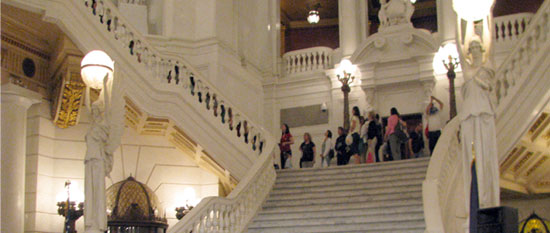 We hope you can join us for PA Advocacy Day on Tuesday, April 9 as we make visits to local members of the PA House of Representatives and Senate to discuss significant issues that we are facing right now in Pennsylvania. We also will be asking legislators to continue important state funding to support the seven hemophilia programs in the Commonwealth.
These are the handouts for the legislators:
You can plan to ride the bus with us from the Plymouth Meeting Mall (leaving about 7:00 am) or drive to Harrisburg. Either way, please help us by participating!
Download registration(docx) or (pdf) and mail or email this form to: Lindsay Frei lindsayf@hemophiliasupport.org