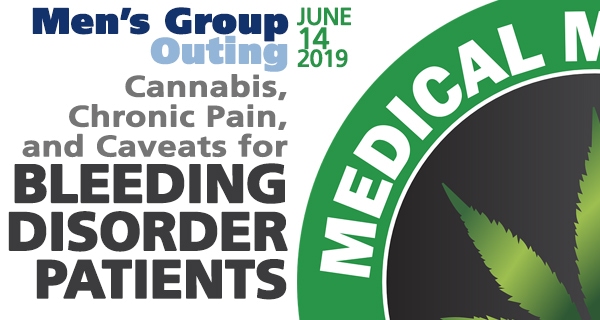 In this session, attendees will learn about the impact medical marijuana has on individuals with bleeding disorders including pain management, the psychosocial benefits and drawbacks, as well as laws surrounding medical marijuana.
This session was created and is facilitated by Ellen Kachalsky, LCSW.
All men in the Eastern PA area are welcome to attend. There is no charge for this program. Spaces will be filled on a first-come, first-served basis.
Friday, June 14, 2019 – 7 pm
Bonefish Grill
160 N Gulph Rd, King of Prussia
Dinner will be provided.
Please RSVP by Friday, June 7 to
Curt Krouse, Executive Director info@hemophiliasupport.org
(484) 445-4282
Sponsored by